Music Therapy is the use of a music based intervention by a trained professional to achieve a client's personal goals in a therapy setting, as per an evidence-based music therapy program. This is an well-established therapy for rehabilitating patients with traumatic brain injury (due to an accident or stroke) as well as for mental health challenges. Both situations require neuroplasticity which music therapy can enable.
Music and our Brain

Music is the only activity that engages the extensive neural network in the brain involving various regions of the brain as opposed to any single region. Brain research involving music has shown that music has a distinct influence on the brain by stimulating physiologically complex cognitive, affective and sensorimotor processes.
We may find our feet tapping when listening to a peppy song. Music that we like triggers Striatum, a part of our brain and causes a dopamine release, giving us pleasure. It also triggers our parasympathetic nervous system, lowering heart rate, blood pressure. Music may also act on the Endocrine system (HPA axis) by bringing down cortisol levels. These lead to overall stress reduction with attendant benefits of sleep quality and immune functioning. Singing together in a group releases oxytocin and endorphins, improving empathy and social bonding. Music and Our Brain - Which parts are involved?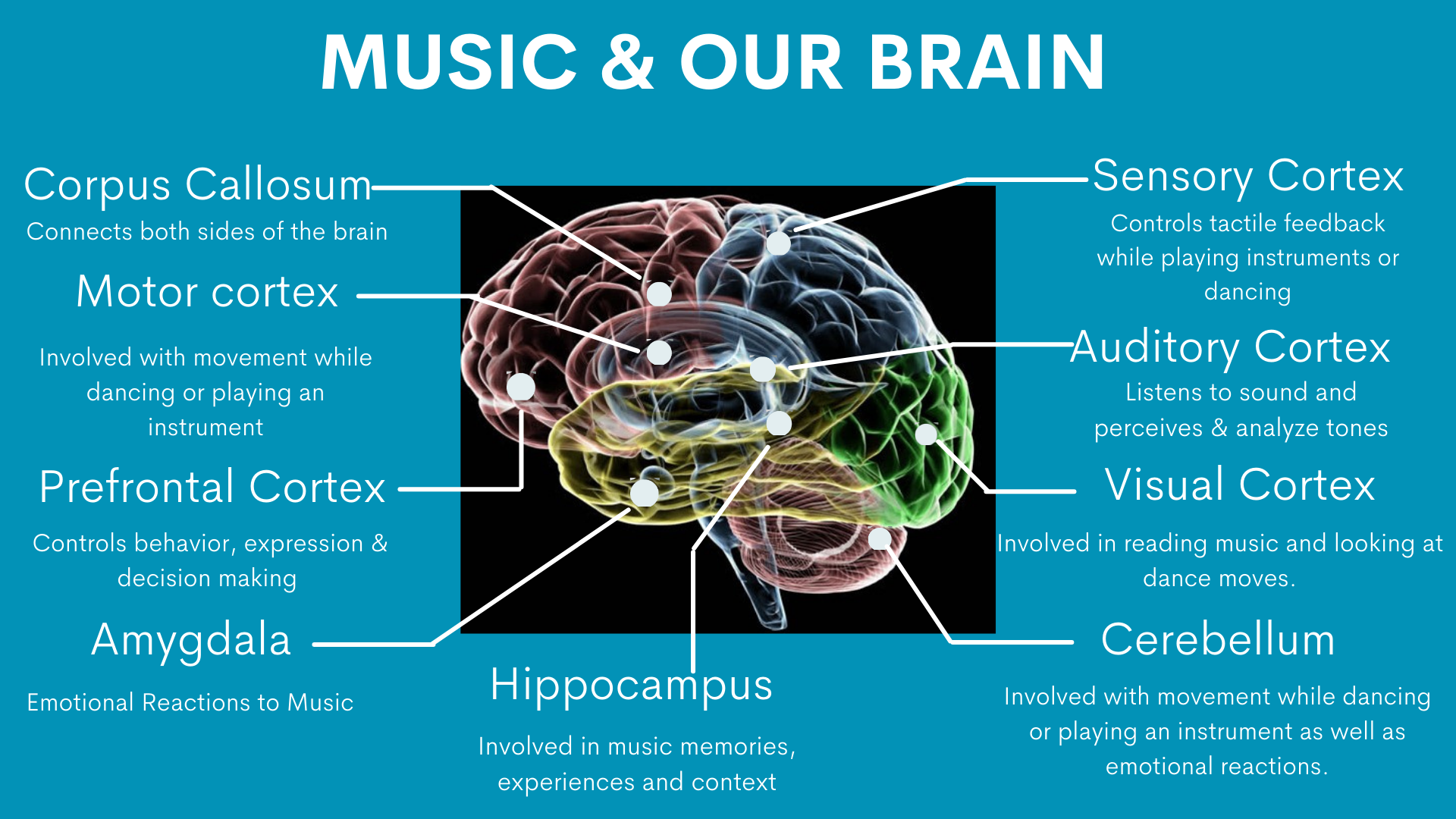 A music therapist uses these benefits of music in a structured way, in a therapeutic relationship with a client. Music therapy experiences may be passive (listening) or active (singing, playing instruments). Passive therapy (relaxation, guided imagery etc) can itself be very beneficial for a variety of situations. You can read more about the effectiveness of music therapy for PTSD, Child/Adolescent behaviour issues, depression etc. here. A Cochran review of 55 research studies is summarised here.
In our Indian culture, music is central to our lives. At the very basic level, we can learn to be aware of music's impact on our emotions. At a higher level, we can explore music therapy with a therapist for managing stress, anxiety, depression or trauma recovery. Or, we may want to train to be a music therapist!!